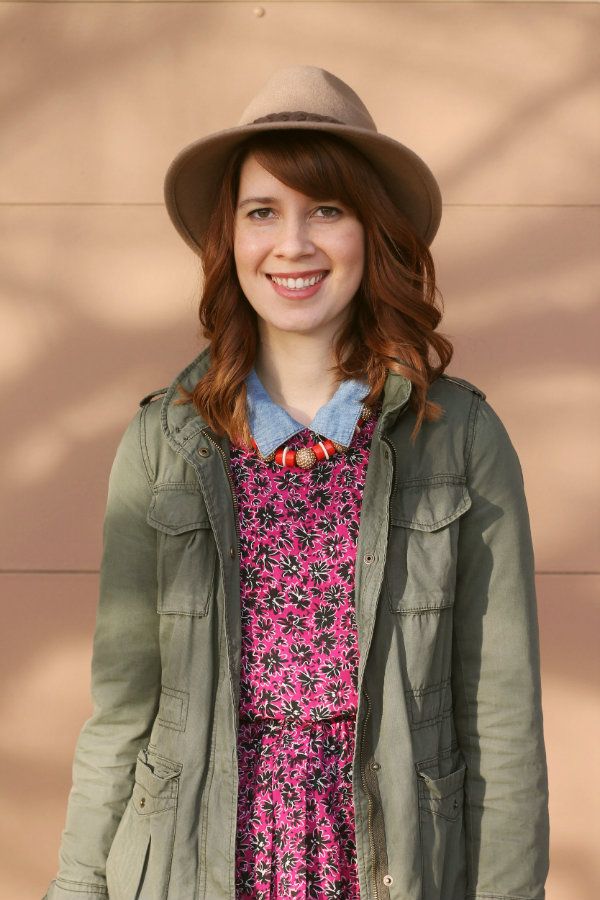 Hi there, Marlen from
Messages on a Napkin
here! While Chicago is on a schizophrenic limb and blowing 10 degree winds one day and then teasing us with 60 degree days the next, I wasn't sure if I should bust out the summer dresses or onesie snow suits. What's a girl to do?
So I opted for a little bit of both. I paired Ashley's (from
Southern (California) Belle
) vintage floral dress with a cotton military jacket and braced for Momma Nature to do her worst. It almost pained me to cover up the pretty puffed-out shoulder detail of the dress, but you know how I am with layers. I decided to add a chambray shirt for a pop of color from the collar, and a chunky necklace close to the neckline to add some interest.
A cute side note: I went on a date with my boyfriend in this and he smiled his sweet smile and said that this was his favorite dress I owned. Haha I didn't have the heart to tell him it was a loan!