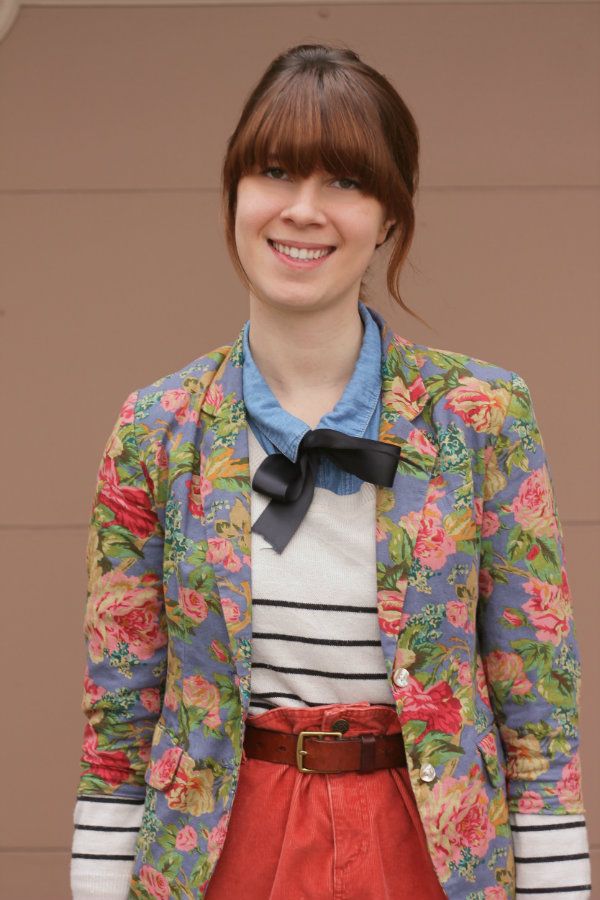 Hey all, Marlen from
Messages on a Napkin
here! Today I'm styling a Gap vintage blazer borrowed from Marisa from
The Shades of Monet Chronicles
. A blazer like this begs to be paired with something loud and playful, and being the kind-heart that I am, I obliged it.
I knew I wanted to mix patterns and colors with this statement piece, but ones that were slightly subdued so everything could flow together easily. So what I chose was a bright orange-pink skirt and a simple striped sweater. I felt like I needed a statement necklace to tie the look together, but since I didn't have one that matched, I took a black ribbon and made a cute little bow. Crafty, ey?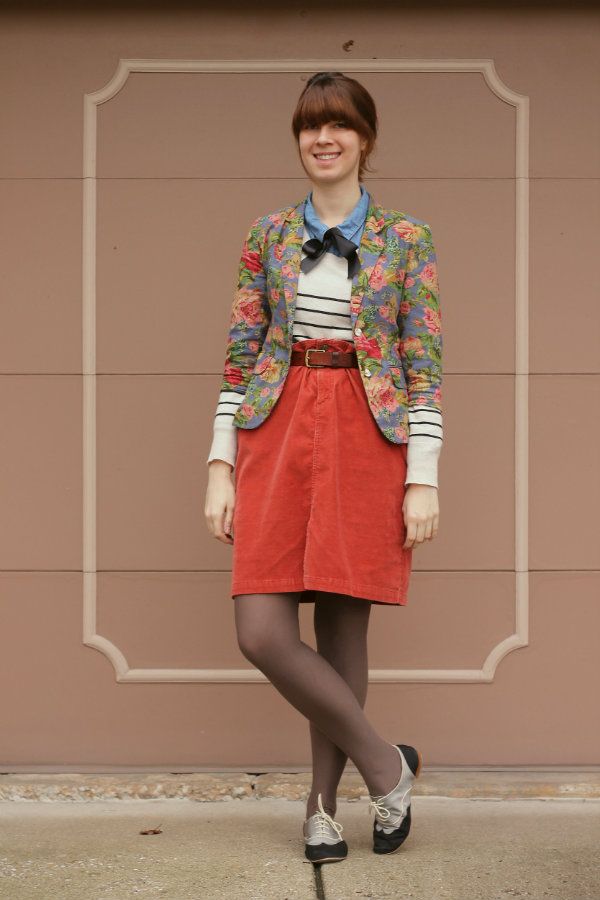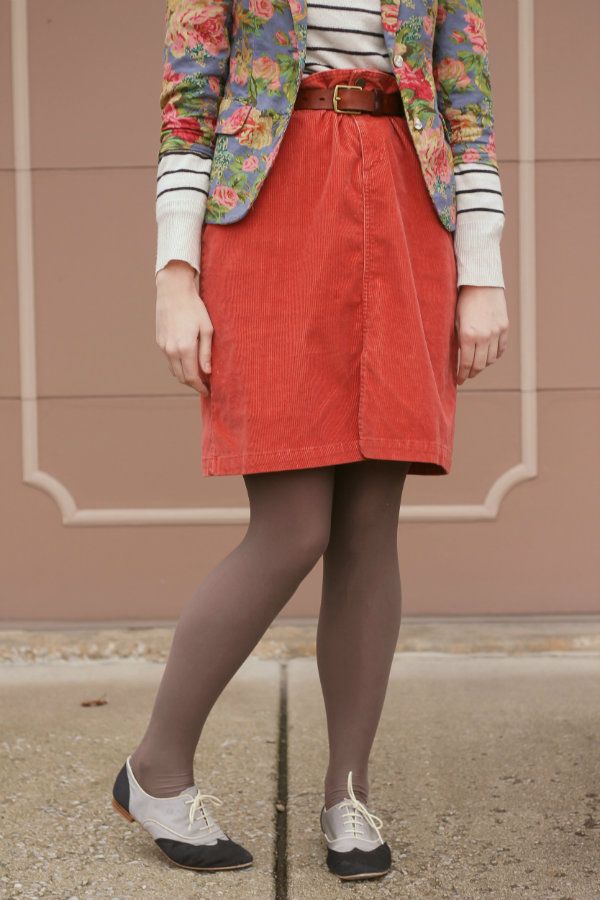 On another
day
i was feeling more...pizzazy, shall we say? I grabbed my new thrifted beauty out of my closet (my chain-mail-looking sequined top) and slipped on a pair of high-waisted shorts to tone it down a touch. It was a little crazy but so wonderful in my eyes :)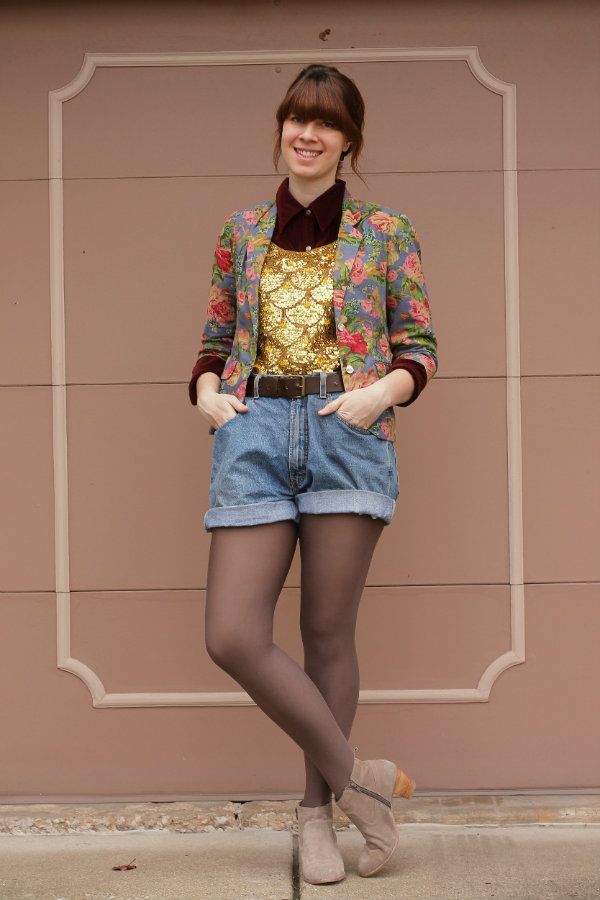 See how the other girls styled the same blazer below! Follow the links to see their posts.