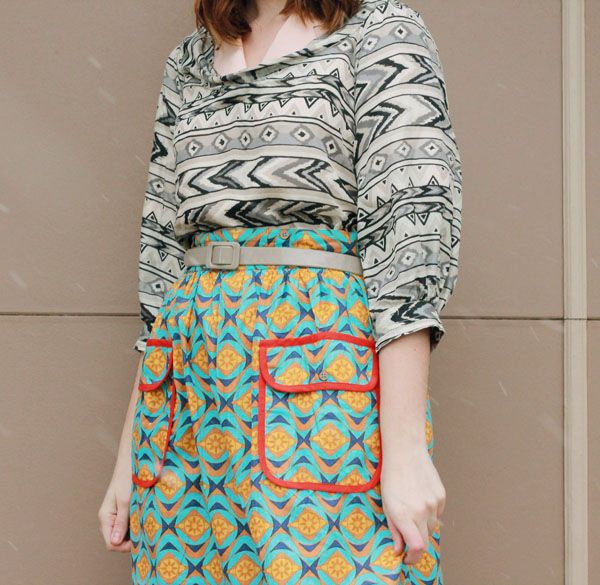 Hello ladies! Marlen from
Messages on a Napkin
here, bringing you another pattern infused look. I can't quite explain the layering process of this outfit- it all kind of happened on a mad whim. When I got this fun little skirt from Marisa over at
The Shades of Monet Chronicles
, I knew there was no way I could pair it with something toned-down. A skirt like this begs to be played with!
So I grabbed the skirt and walked over to my closet, bringing it up to all the patterned shirts patiently hanging on hangers, and chose one that was equally as loud but with a calm color scheme (so I don't look like I got
completely
dressed in the dark). Then I put a light pink collared shirt under it to continue the mellow color scheme...and ruined it all by adding a bright pop from mustard tights. Haha like I said, it begs to be played with!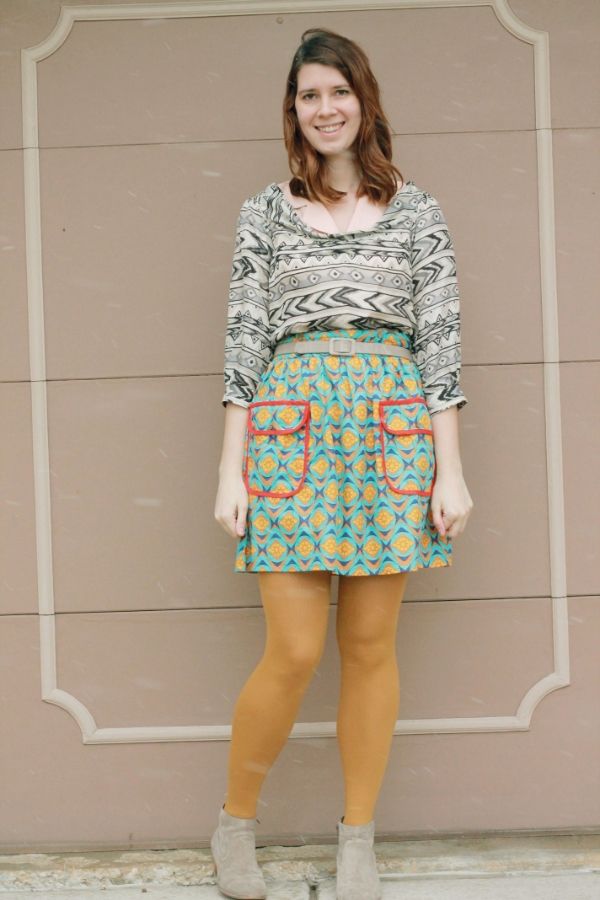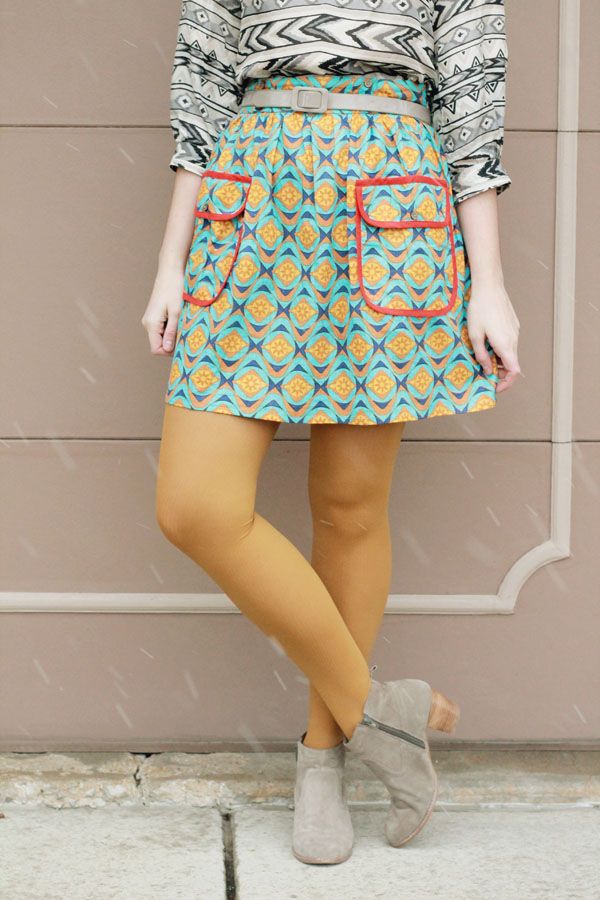 See Marisa's full post on her look here! And come say hello at my blog, Messages on a Napkin!