This sweater is one of those finds that go with absolutely anything- it can do no wrong. I literally wanted to wear it with all my skirts, with every one of my shorts, and on top of all my dresses. I might have changed outfits in the middle of the day just to see with what else this bad boy can go with. In this particular outfit I decided to go for a cozy look; pairing it with corduroy shorts, a rust cable knit sweater, and mustard tights.
Another win: I was lounging on the couch wearing this when my momma passed by and said "See, why can't you wear clothes like that more often", and then gave a smug little nod of the head in approval. She's a proclaimed hater of anything vintage and thrifted, so that little exchange was a miracle. I bow down to this snowflake sweater.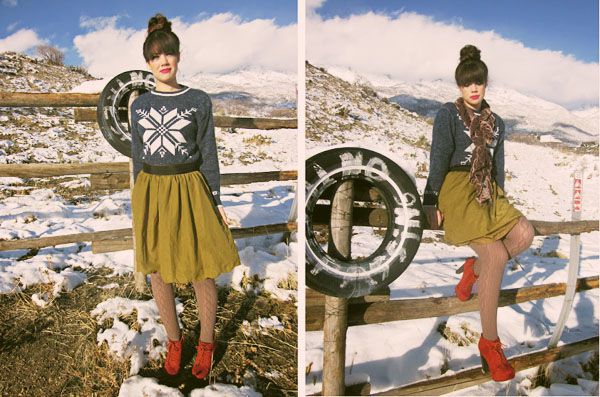 See Jessi's take on the sweater here, at
Haircut & General Attitude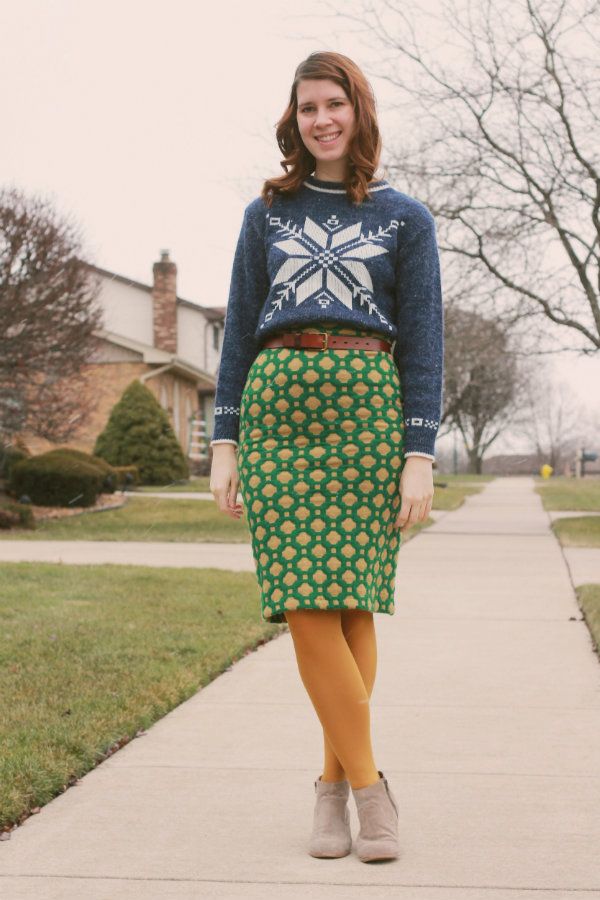 Me at Messages on a Napkin- see the post
here
!