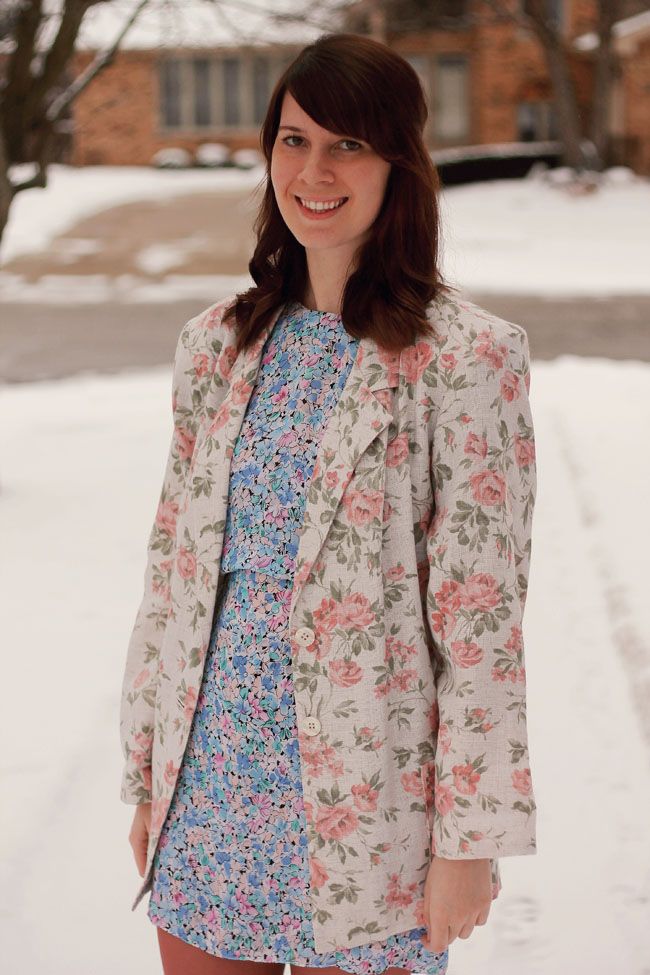 Hey all, Marlen from
Messages on a Napkin
here! As you know, I'm not one to shy away from hectic print-on-print looks, and one of my favorite patterns to play with is floral on floral.
I know when you play with prints it could sometimes be a fine line between creatively genius and oh-it-must-be-laundry-day status. But I found that the trick in mixing two floral prints (after
much
embarrassing trial and error) is to keep one of the prints big and the other small. That way it creates some contrast and it's pleasing to the eye, rather than holy-cow-overwhelming.
In this look I'm wearing a daintily printed dress I borrowed from Katie over at
Butterfly Love Snapdragons
, and I kept the color scheme neutral by shrugging on a rose printed blazer and slipping into a dusky-colored pair of tights. And there you have it! A patterned outfit that's not too scary to try :)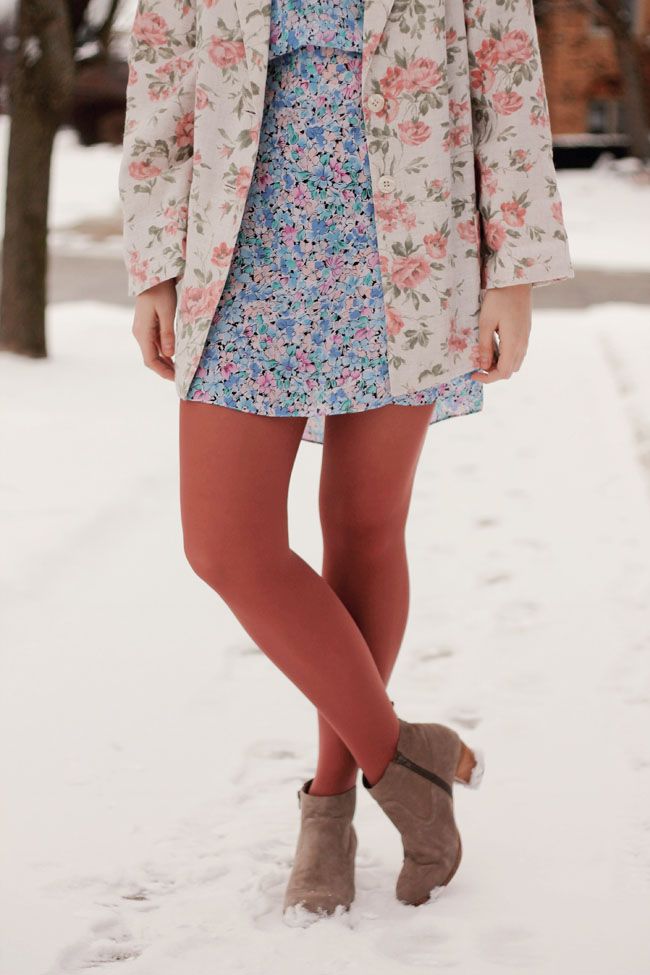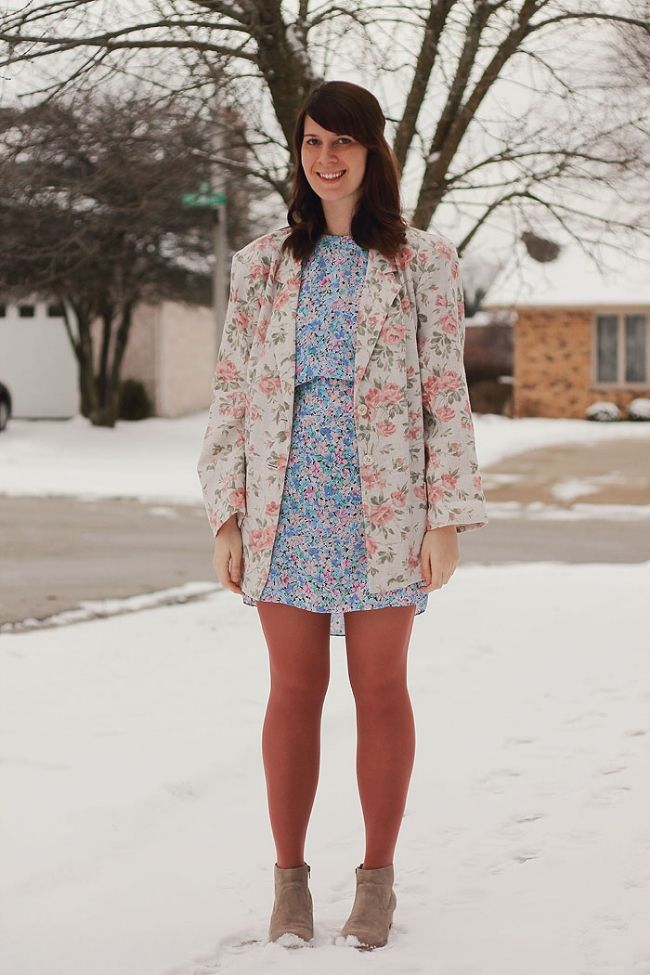 Dress- borrowed from Katie from
Butterfly Love Snapdragons
Floral Blazer- for sale at my store, Bear and Twine,
here
Tights- Target
Booties- Macys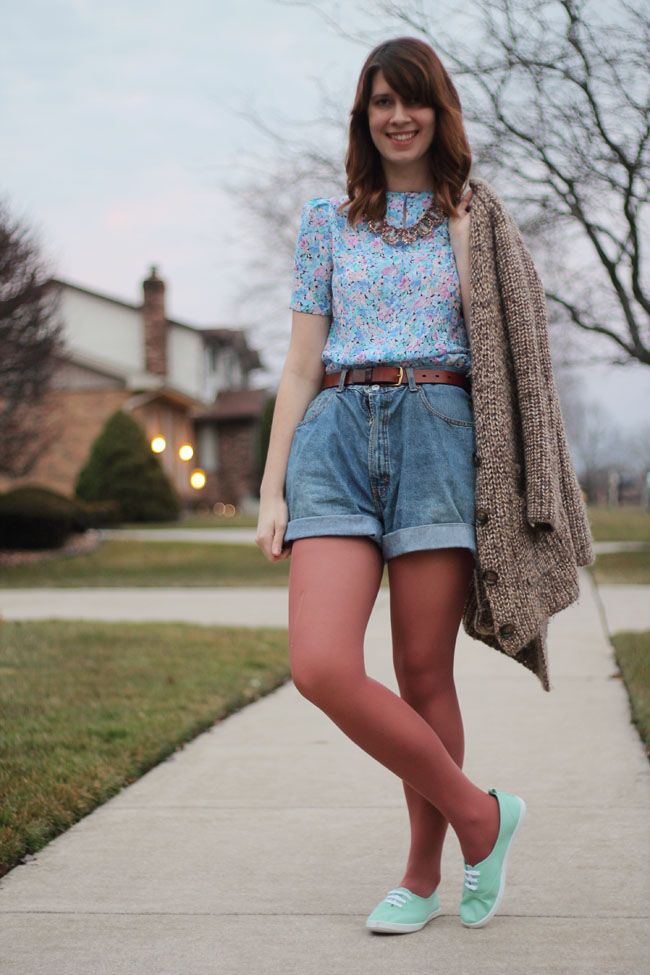 I styled the dress as a blouse under high-waisted jeans
here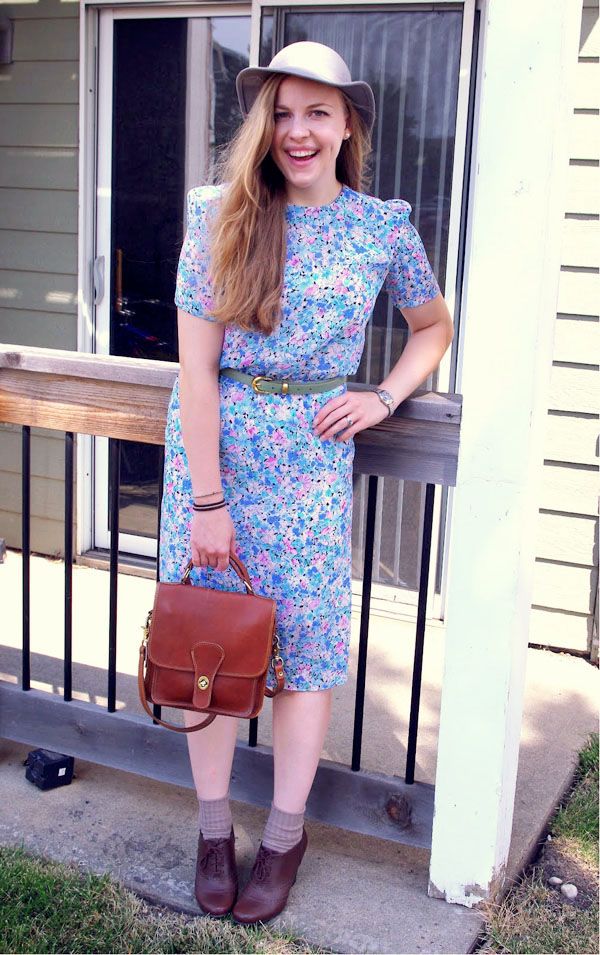 Katie kept true to the dress's vintage flair
here
and....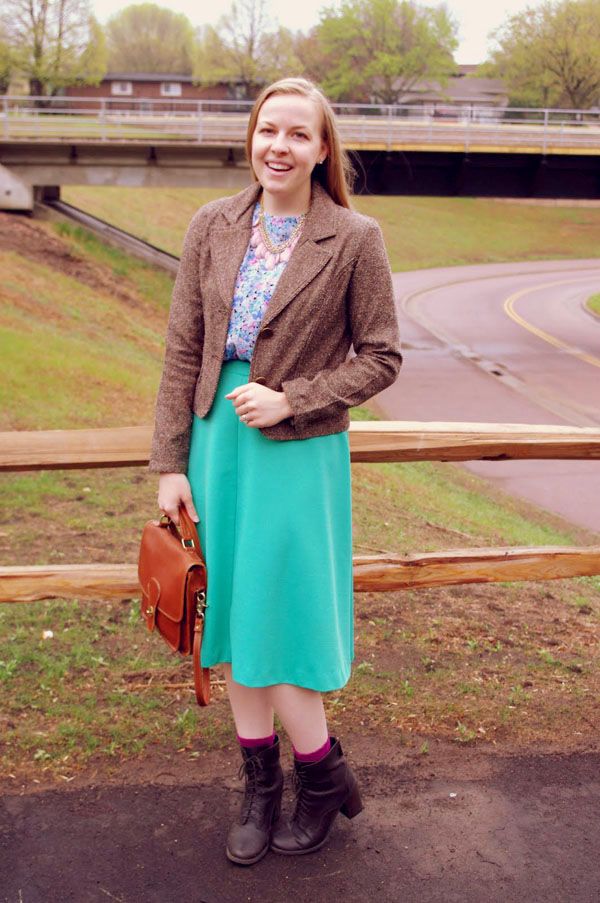 ...paired it with a pencil skirt
here
!