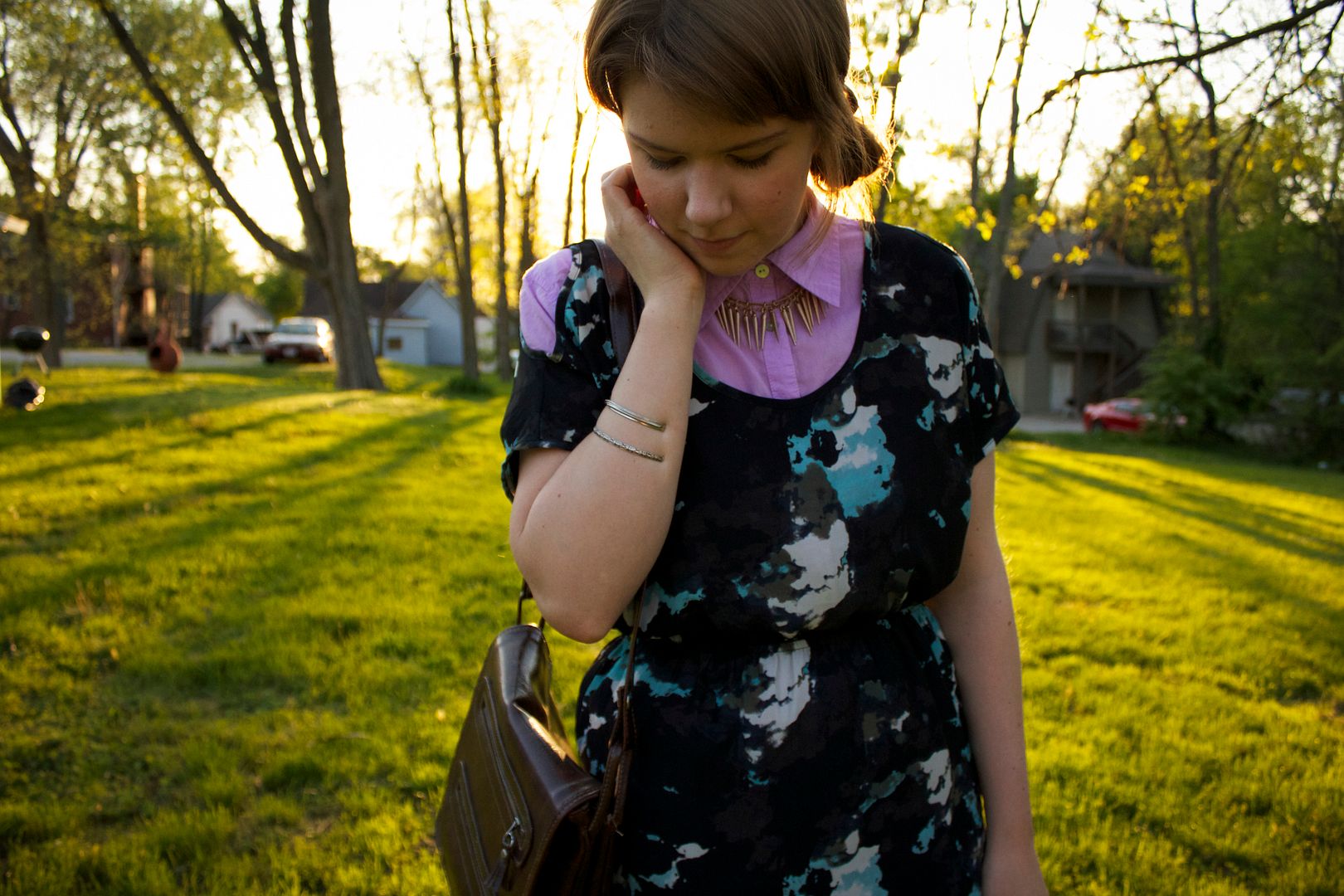 Hey guys! Leah from
We Live Upstairs
here. So, this post title is relevant for two reasons: 1)The color bursts on this wonderful dress from
Marlen
definitely make me feel like I'm looking at an entire universe's worth of galaxies, when in reality I think they are supposed to resemble paint splatters, and 2) with only 29 days left until my nuptials (I'm getting married, by the way), my head is spinning in space amongst song lists, seating charts and hot glue (DIY
alllll day
). Luckily, I have these new sandals from UO (that I won't be taking off until it's boots weather again) to keep me grounded. Seriously, I'm wearing them like 5 out of 7 days.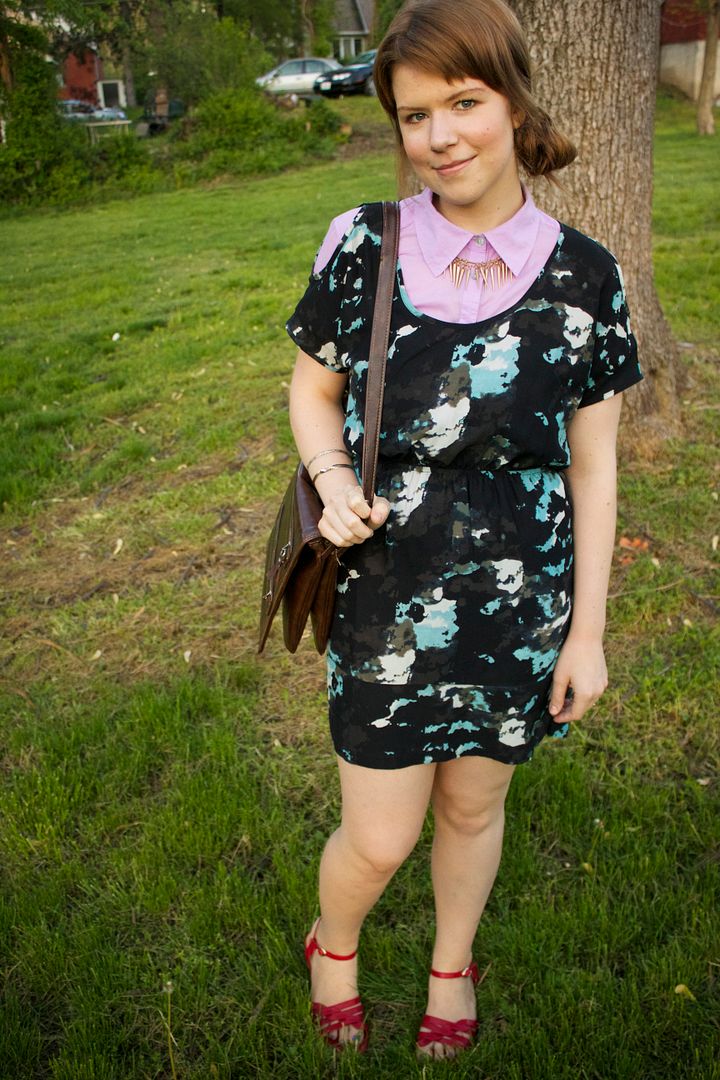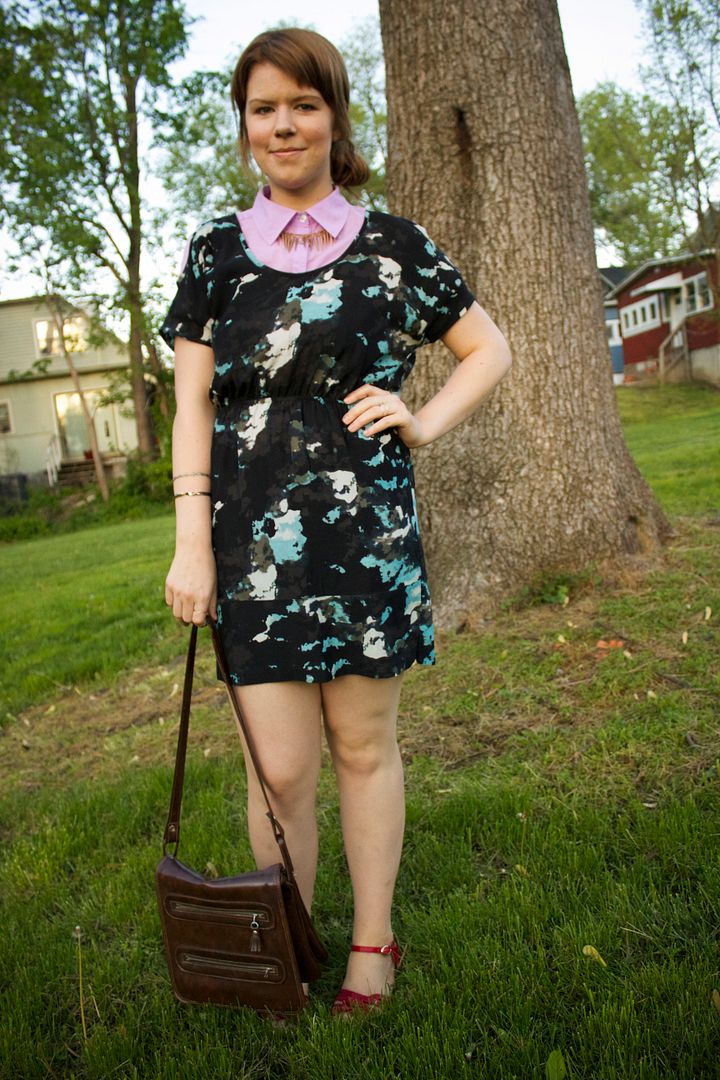 Outfit details:
Dress: Marlen's
Shirt: Thrifted
Necklace: DIY
Sandals: UO
Bag: Thrifted


Don't forget to take a peek at how Marlen styled this number! I swear to god, her full name is
Marlen, Queen of Layers
.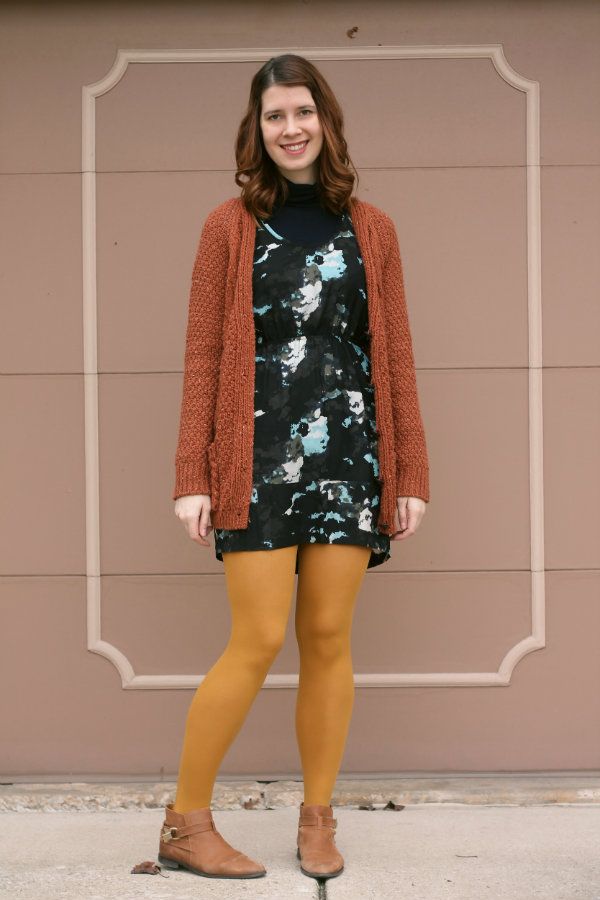 That's it for me, friends! Thanks for letting me share!