I was so excited to see that this dress belonged to
Jessica
and was available for swapping! I've been obsessed with it ever since I saw it on
ModCloth
and asked to borrow it right away. The bright primary colors and stripes reminded me of Parisian hot air balloons, so I added a whimsical balloon necklace. I played up the neutrals with a cream cardigan (it has bows on the back!) and heather gray socks.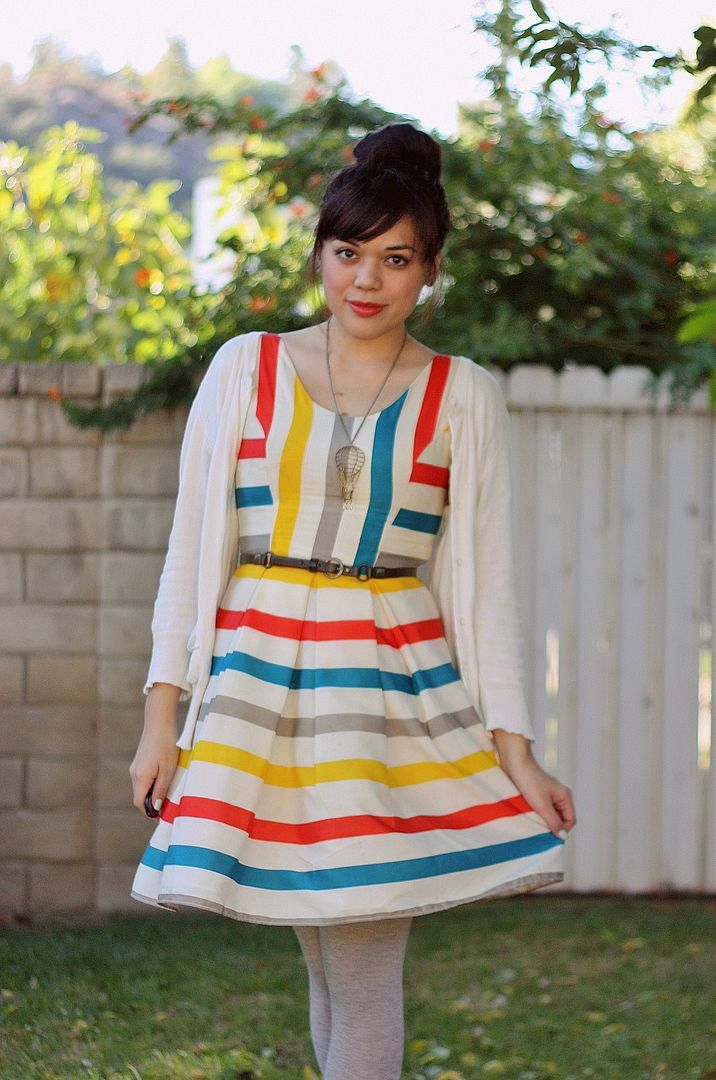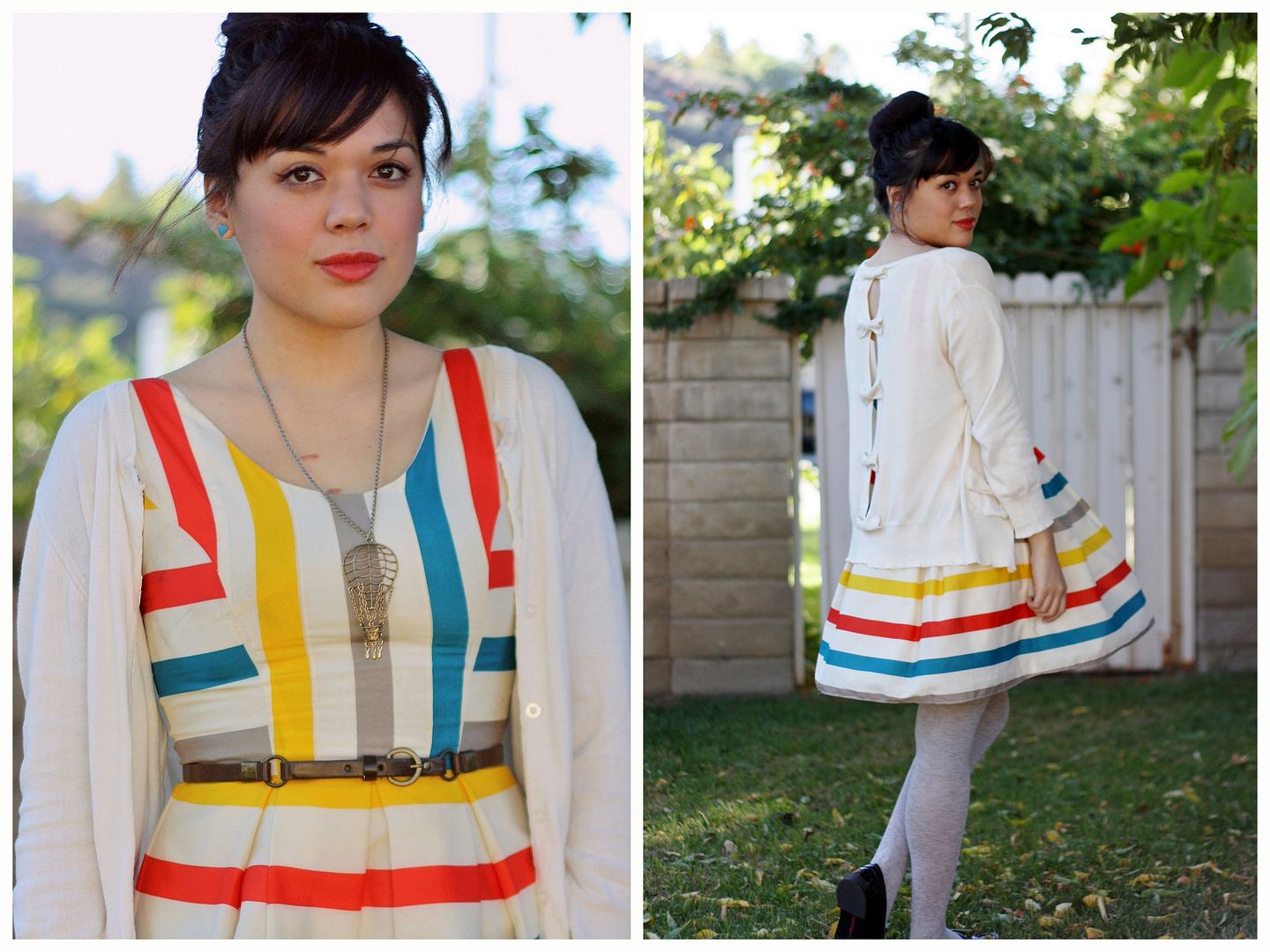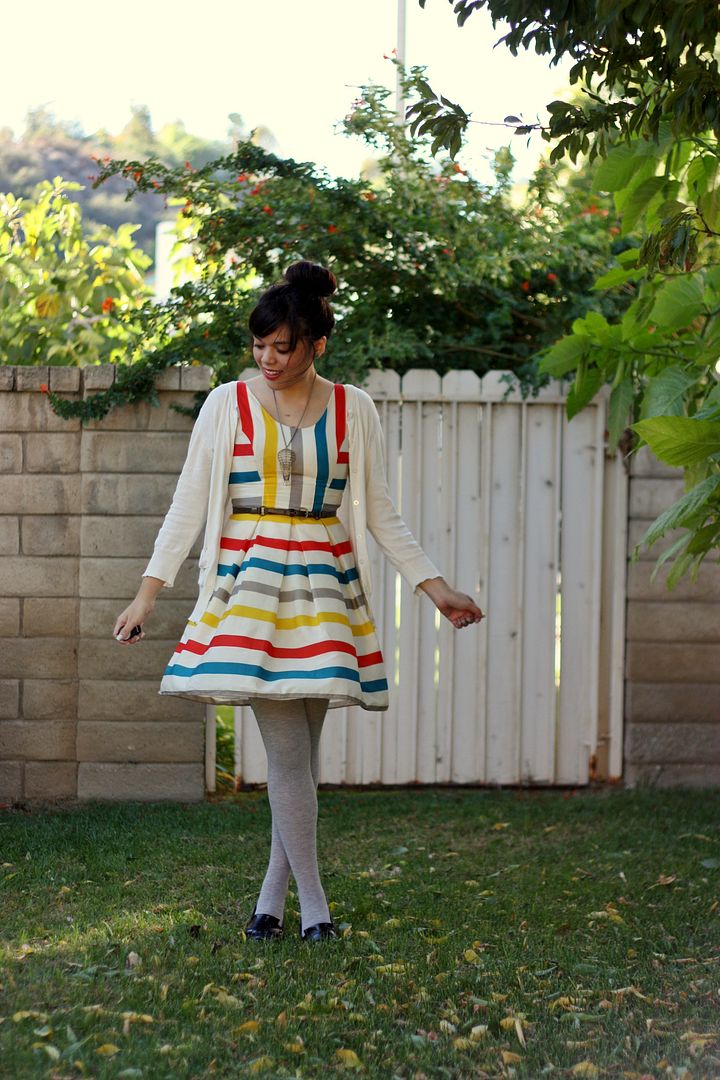 Outfit Details:
Rainbow striped "Feelin' Refreshed" dress (Jessica's // Minuet via ModCloth // available here)
Skinny brown belt (Forever 21)
Cream bow back cardigan (Tommy Girl)
Heather gray thigh high socks (Forever 21)
Black patent ruffle "Daniella" loafers (c/o Pink and Pepper)
Brass hot air balloon necklace (Forever 21)
Teal heart earrings (Vintage via I'm Your Present)
You can see how Jessica and Ashley styled this dress here:
The dress is now on its way to the next girl (it's quite popular), so you'll see it pop up on the blog again soon, I'm sure.
Now I know it's Black Friday, so you probably have some shopping you need to do. Have fun and don't get
too
crazy! Besides, there's always Cyber Monday.
Visit my personal... blog
.
facebook
.
twitter
.
instagram