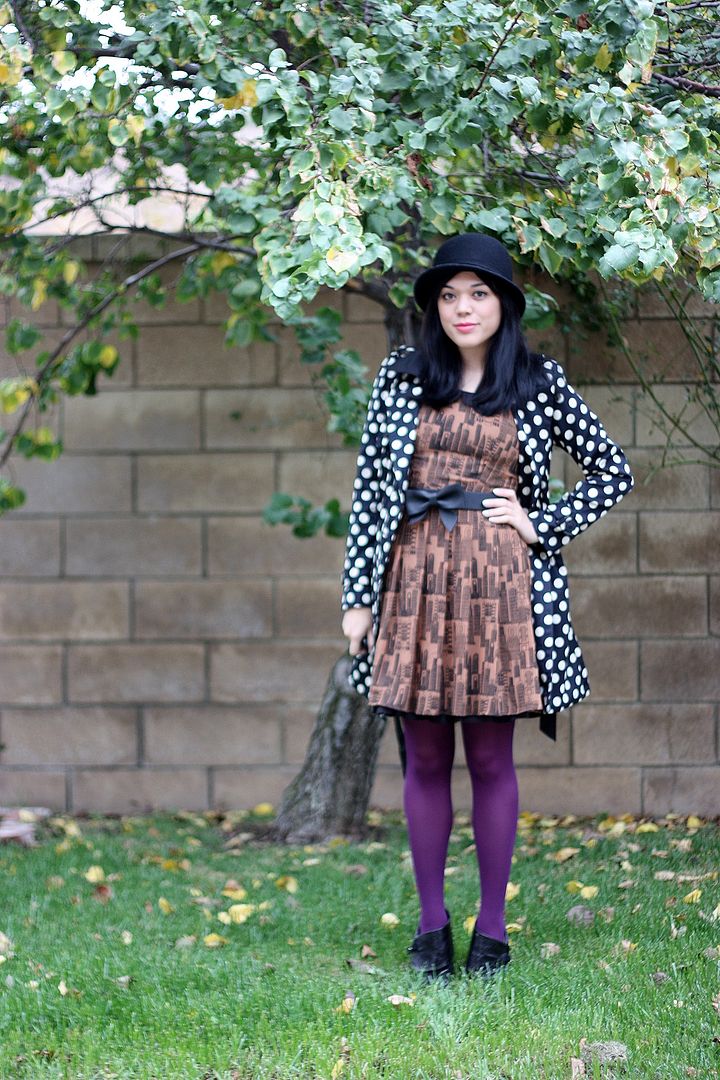 Erica of Sweets and Hearts
Elana's building dress has been one of the most requested items among the Flock Together girls, and I can definitely see why. The quirky-cute building print is unique and fun, and the neutral colors make it fairly easy to style. I accessorized with purple tights, a polka-dot trench coat, and my favorite hat because it was a little rainy that day.
It's kind of random, but the day after I received the dress from Elana to style, I got my Stylish Surprise package from ModCloth, and guess what was inside?
This exact dress.
I laughed. And then jumped for joy. Because now I have my own and I won't go through the same separation anxiety I've been getting from sending the other swap items out to the girls.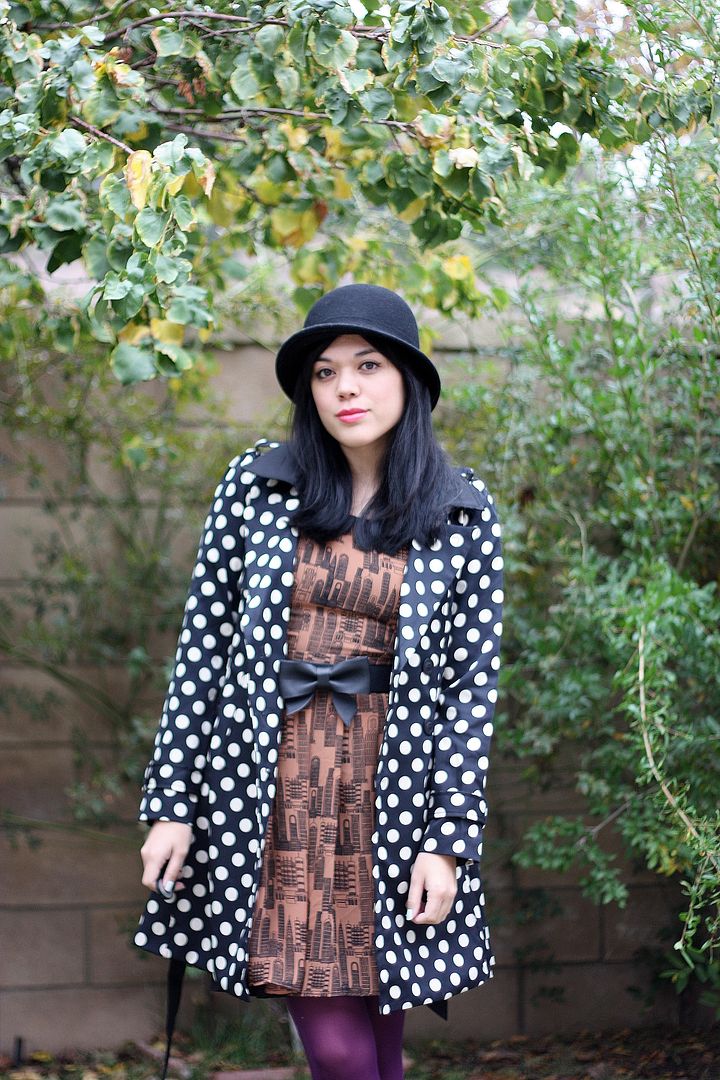 Outfit Details:
Brown and black Peter Pan collar building print "Downtown Darling" dress (Elana's // Yumi via ModCloth)
Black and cream polka-dot "When in Dot" trench coat (Lucy Paris // c/o Lulu's)
Black bow belt (Forever 21)
Purple tights (Hue)
Black bow cloche hat (Zara)
Black leather booties (Levity via DSW)
See how Elana, Jessica, and Dus styled it:
Elana | Jessica | Dus
I love how all of us so far have added a pop of color to this dress! I can't wait to see how the other girls style it.
We're super grateful to everyone who's been following the blog and commenting--you guys are amazing and we appreciate all the support!
Don't forget to follow us on
Facebook
and
Twitter
for updates.
VISIT MY PERSONAL... BLOG
.
FACEBOOK
.
TWITTER
.
INSTAGRAM