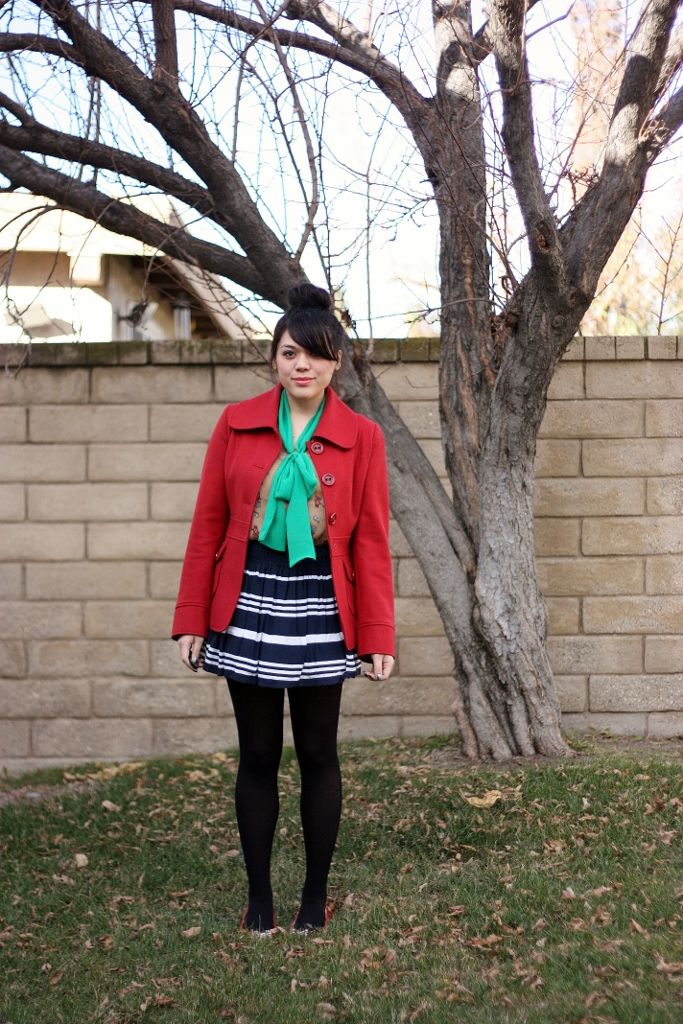 Erica of Sweets and Hearts
Hey everyone! Hope you've had a great week. For this post, I got to style a quirky-cute cat print blouse from Marisa (if you look closely, you'll see cats having a fancy dinner of sorts). I envy her color coordinating and print-matching skills (as well as her ModCloth worthy closet). This blouse deserves an outfit as colorful and un-boring as possible, so I decided to pair it with a couple of other deep shades-- navy and red.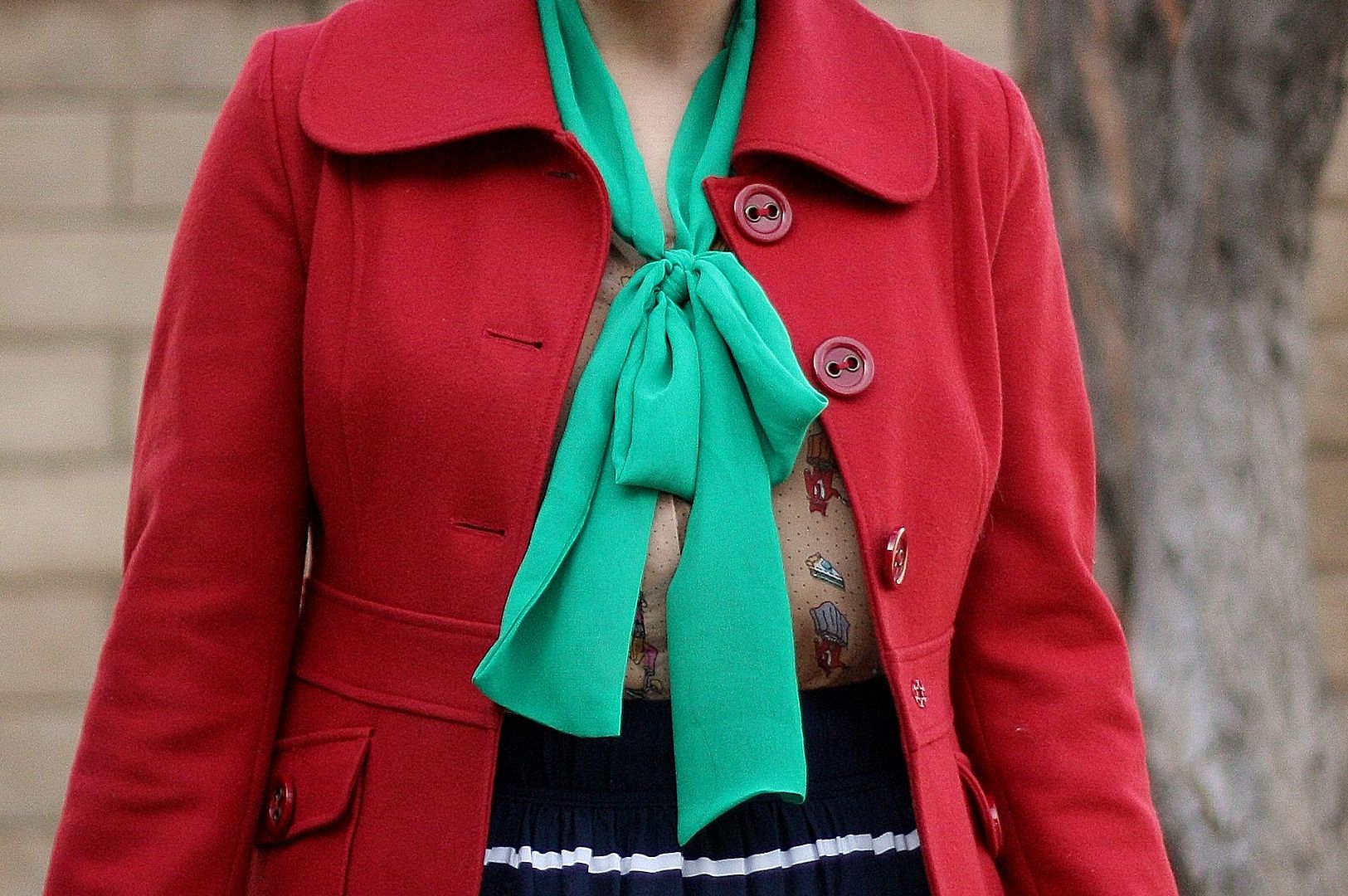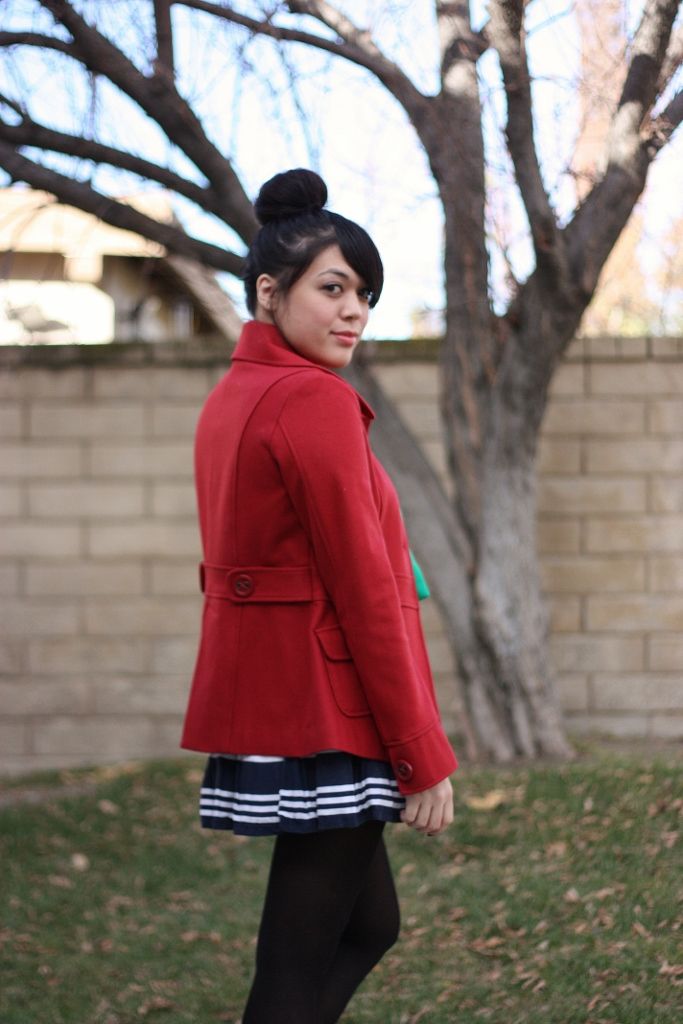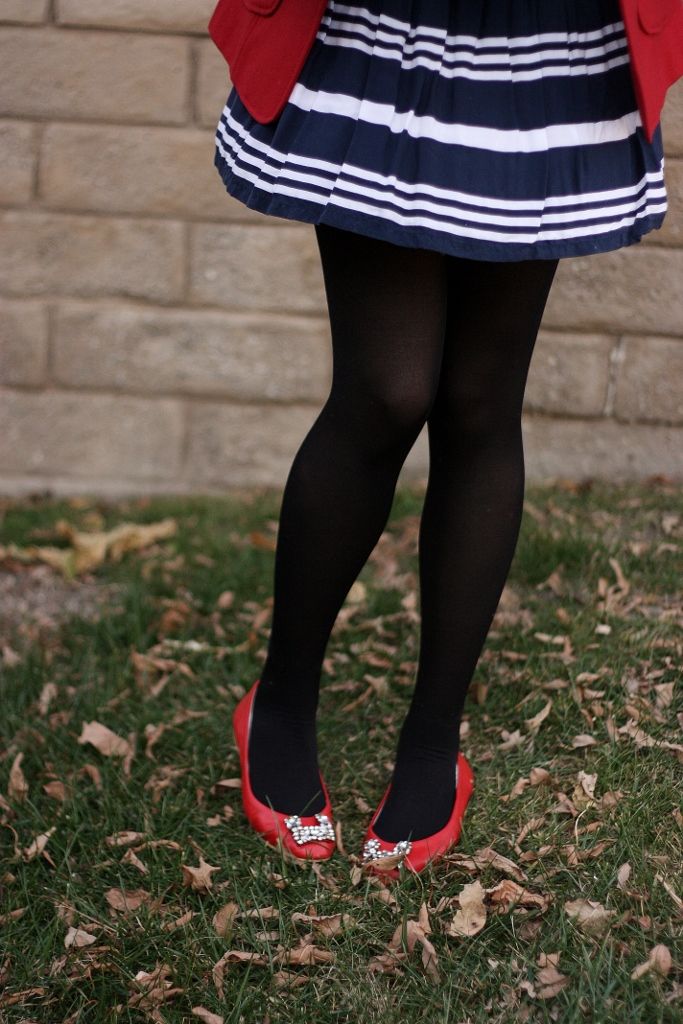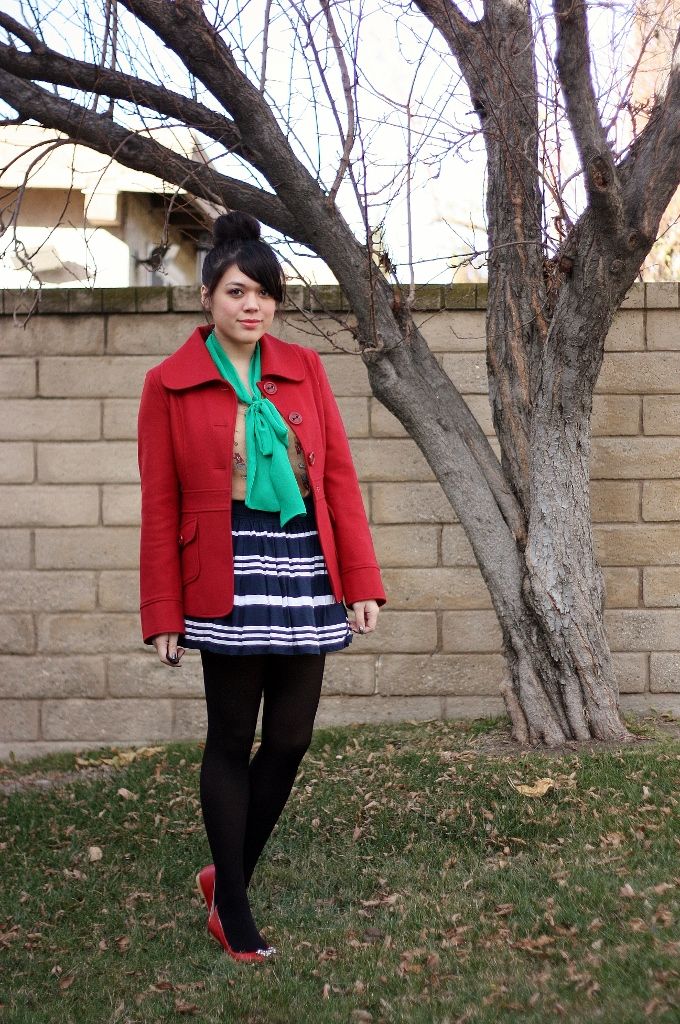 Outfit Details:
Tan and green "Cat Your Service" blouse with green pussy bow - from ModCloth; swap from
Marisa
Navy striped nautical mini-skirt - Gilly Hicks
Red wool single-breasted coat - Tulle
Black tights - Forever 21
Red leather rhinestone bunny flats - Le Bunny Bleu
Here's a peek at how Marisa styled it:
Marisa of The Shades of Monet Chronicles
Hope 2013 is treating you well so far!
Be sure
to follow us on
Facebook
and
Twitter
for updates.
VISIT MY PERSONAL... BLOG
.
FACEBOOK
.
TWITTER
.
INSTAGRAM