I just
loved
having the chance to borrow this romper from
Hannah
! The pattern is vaguely floral in a strange/pretty and abstract way, and the fabric is light and silky. It even has a really pretty keyhole back (which I ~conveniently didn't get a detailed photo of, but you can kind of see it in the side photo below). I wore it with dark blue tights, a beret, a big 'ol bow belt, and little black ankle boots. It's one of the items I wish I didn't have to give back (probably why it took me a while to return it...shh...), but I did. Promise.
I hope another girl borrows it sometime because I'd love to see how/what they'd layer it with for winter.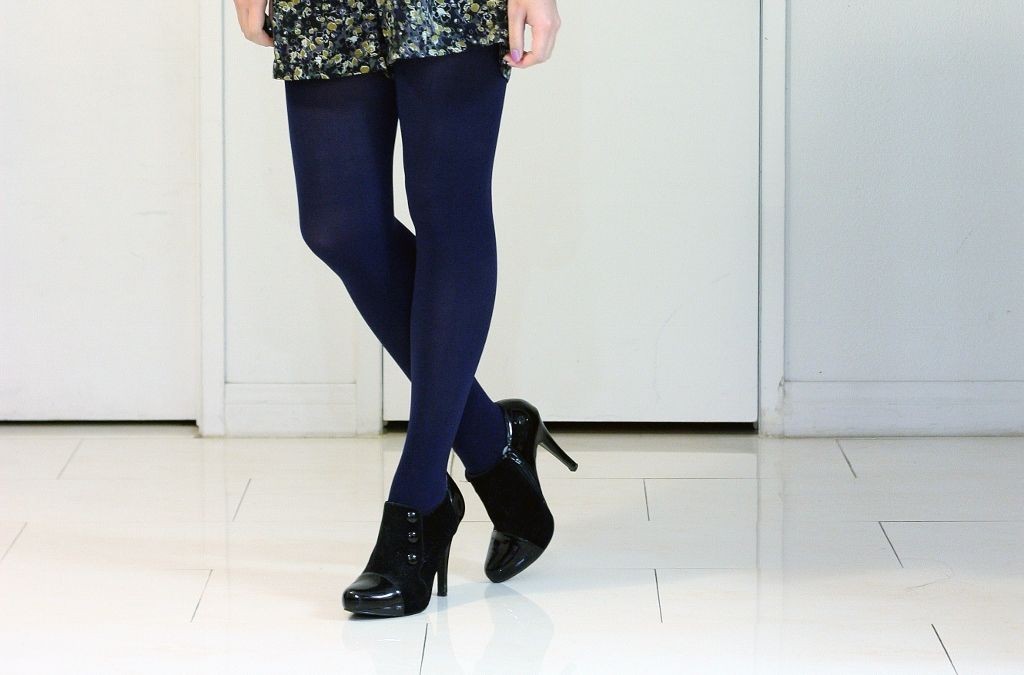 Outfit Details:
Blue and green hazy floral romper (French Connection UK; swap from Hannah)
Oversized black velvet bow belt (Melissa Velia)
Gray knit beret (Forever 21)
Dark blue tights (Forever 21)
Black high-heeled booties (Charlotte Russe)
Here's how Hannah styled it:
Haha, we are
so
opposite in these photos! I'm all blue and winter-y, and Hannah is all golden and warm looking. I love that she channeled a 1950's pin-up girl for her outfit. The flower pin, high-heeled sandals, and fancy up-do dressed it up and made it look retro and glam.
How would you wear it?
VISIT MY PERSONAL... BLOG
.
FACEBOOK
.
TWITTER
.
INSTAGRAM