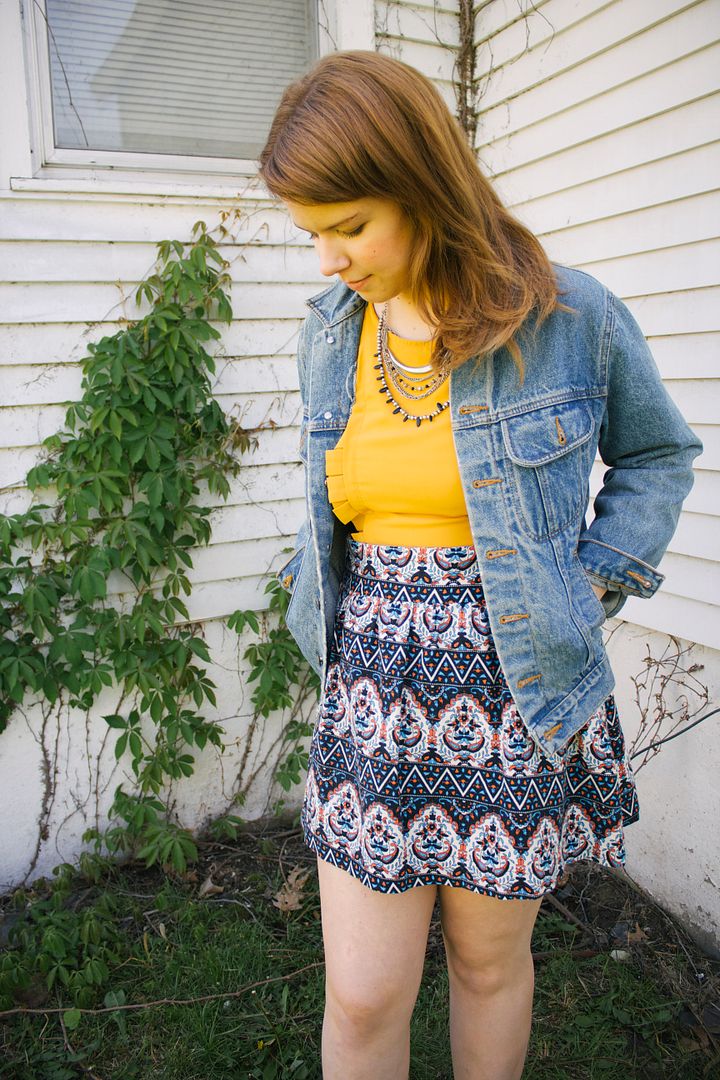 Hey guys! Leah from
We Live Upstairs
here, styling
Erica's
yellow dress. 99% of the time, when I've received things in the mail from the FT girls, everything looks exactly like I remember it, and fits pretty perfectly. But this time, when I put this dress on, the ruffles I'd so loved on all the other girls didn't exactly do me any justice. They made my
un-small
chest look just...well...frumpy. But I still really loved the color of the dress, and definitely wanted to find a way to wear it that wouldn't make me feel self-conscious. Hence, the dress-under-skirt combo + jacket!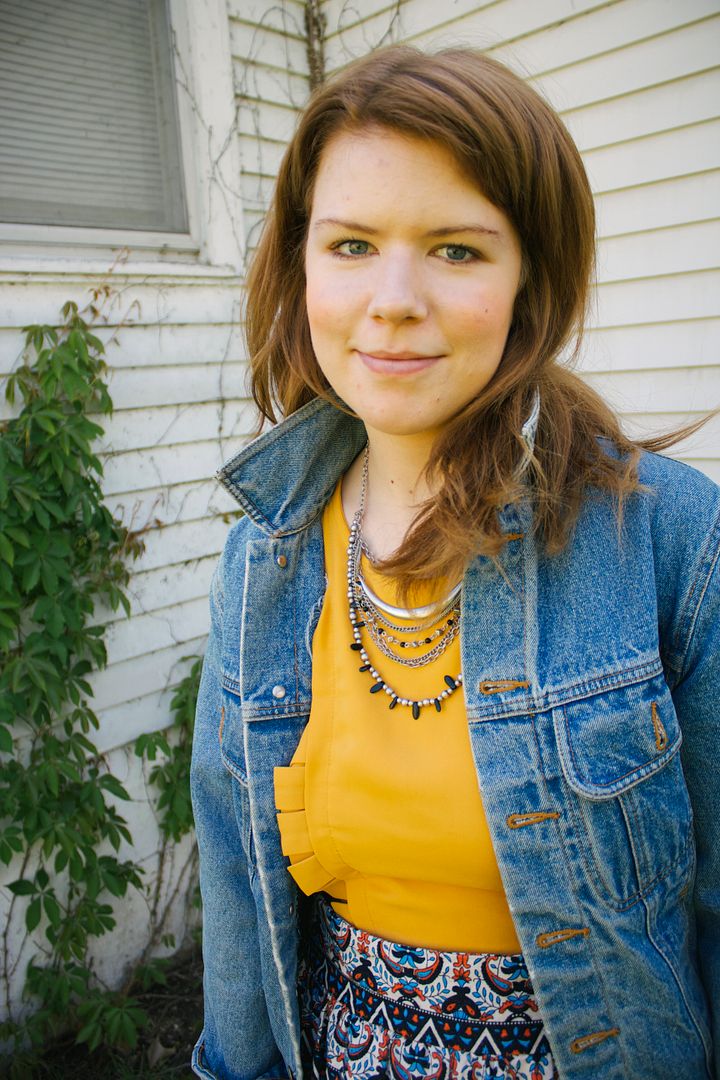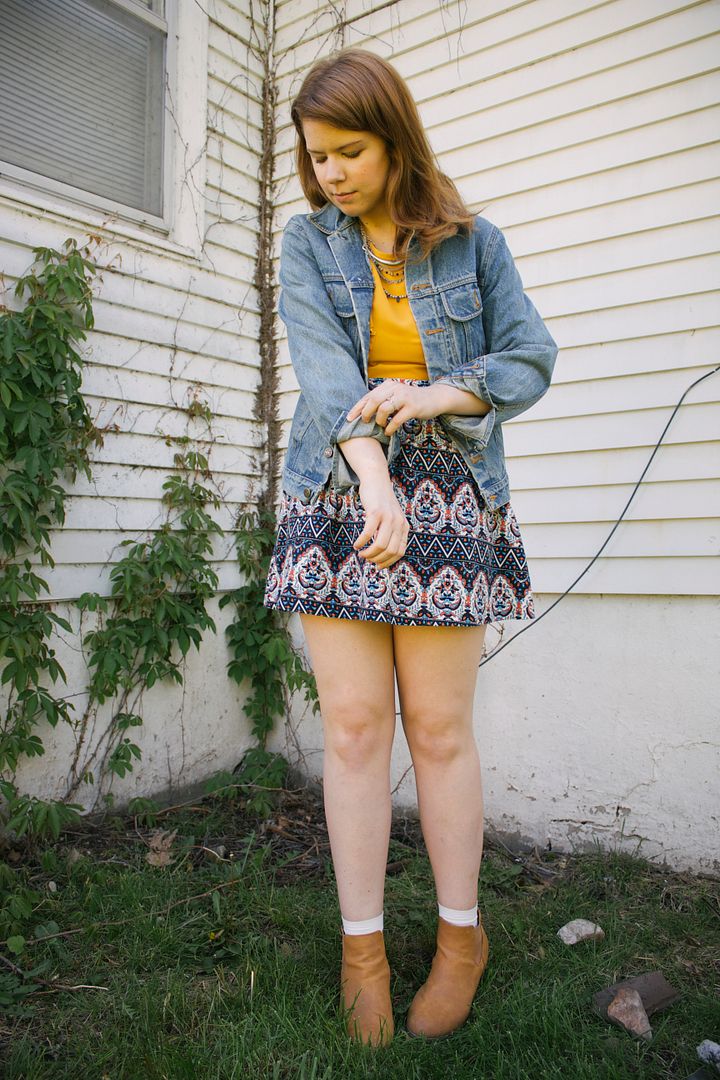 Wearing the dress this way still allowed me to glean the bold color I so loved from it, while eliminating the my-boobs-look-abnormally-large-right-now-and-I'm-not-a-fan situation. Win/win, yes? Also, I am a ride-or-die boots & socks girl. And also a dashes-between-words girl, apparently.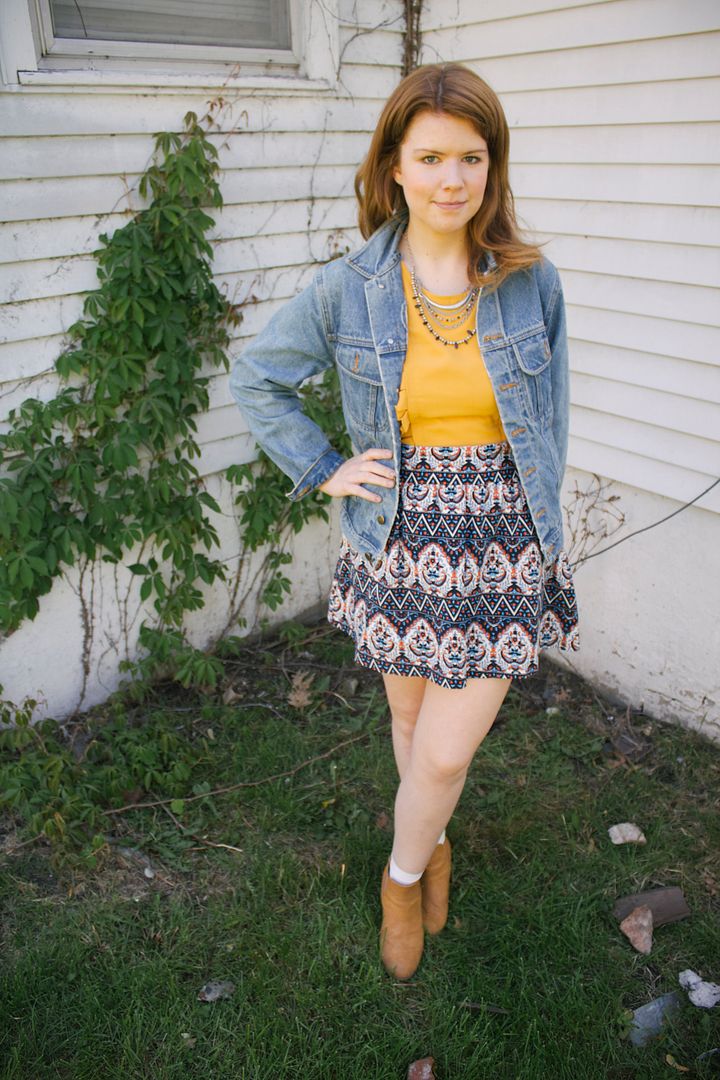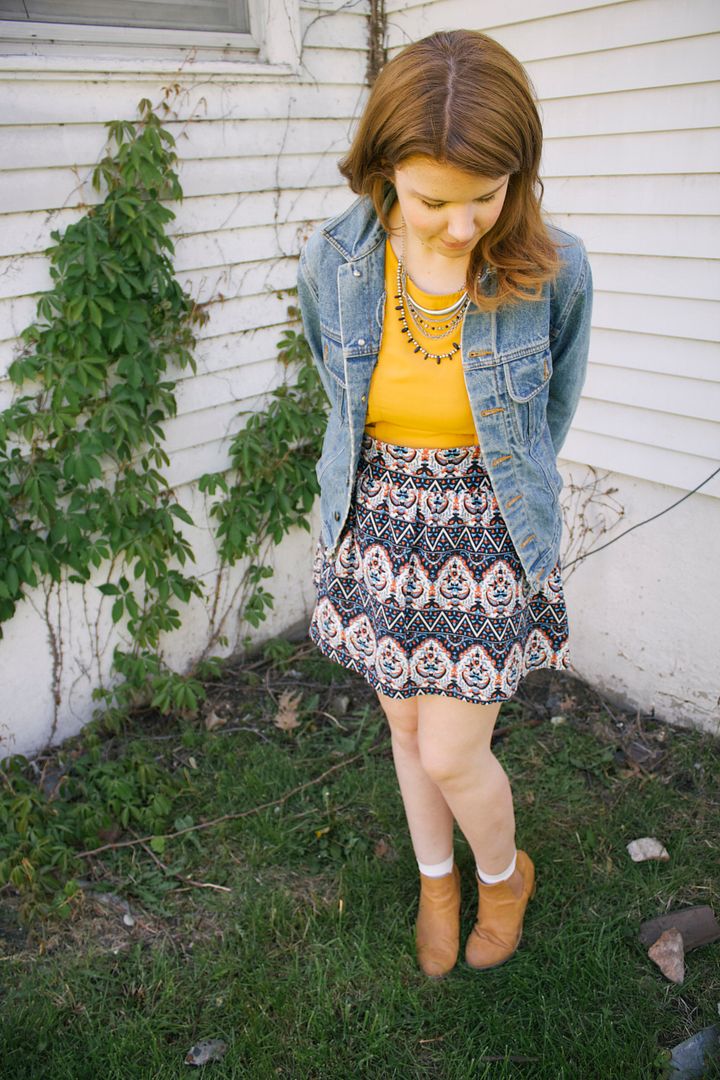 Outfit Details
:
Dress: Erica's
Skirt: Forever 21 (several years ago)
Jacket: Thrifted
Boots: Old Navy
Necklace, Socks: Target
Check out how some of the other Flock Together ladies have styled this number: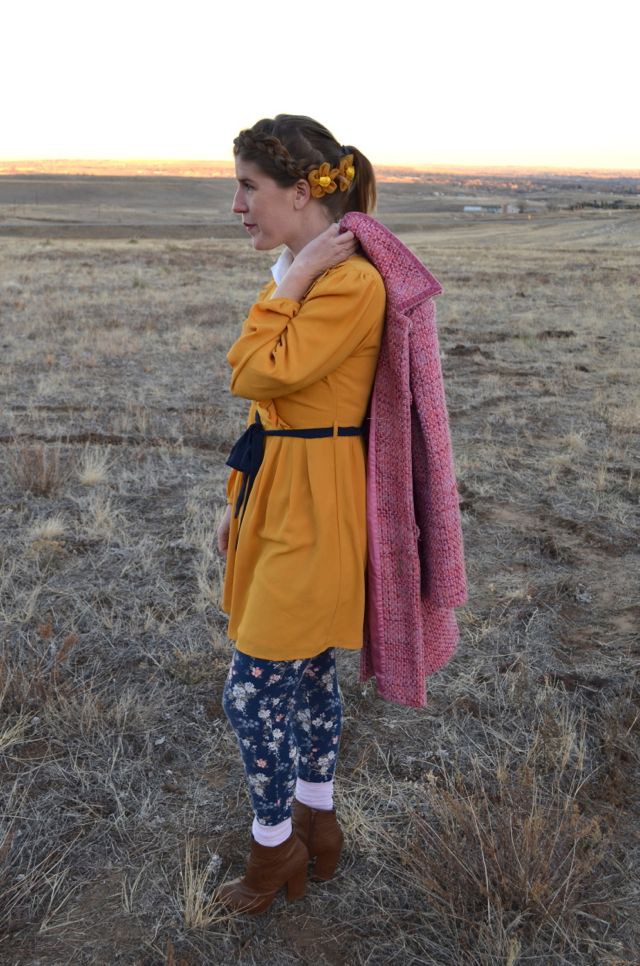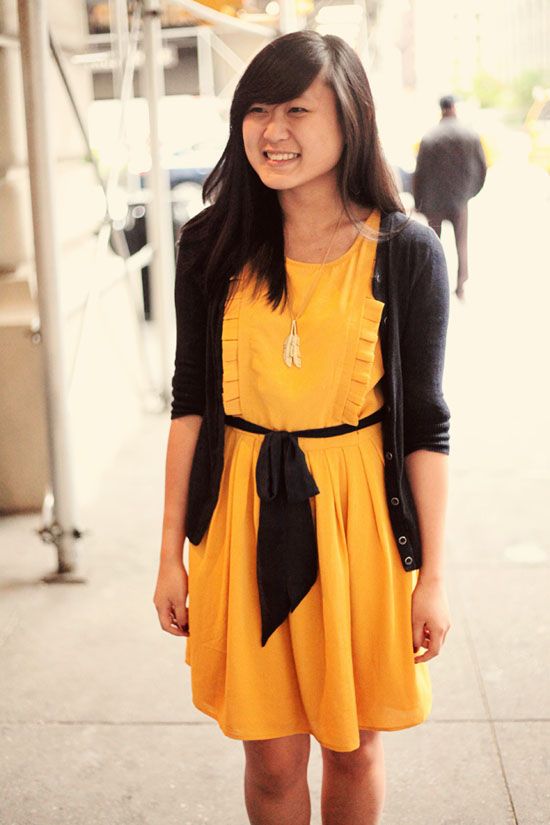 I love
Hannah's
pink coat with the yellow, and the simplicity of
Jen's
cardigan with it is so effortless. This is one of those pieces that has made its rounds to nearly everyone in the group, and I think that's really cool.
That's it for me today! Thanks for reading!