Erica of Sweets and Hearts
Styling this vintage dress from Rachel was seriously fun (it's actually a child's dress!). It's so cute and girly, and I loved the whimsical gingham collar and ribbon trim. I wore it with my favorite motorcycle jacket, a bowler hat, knee socks, and my new Victorian-inspired bow booties.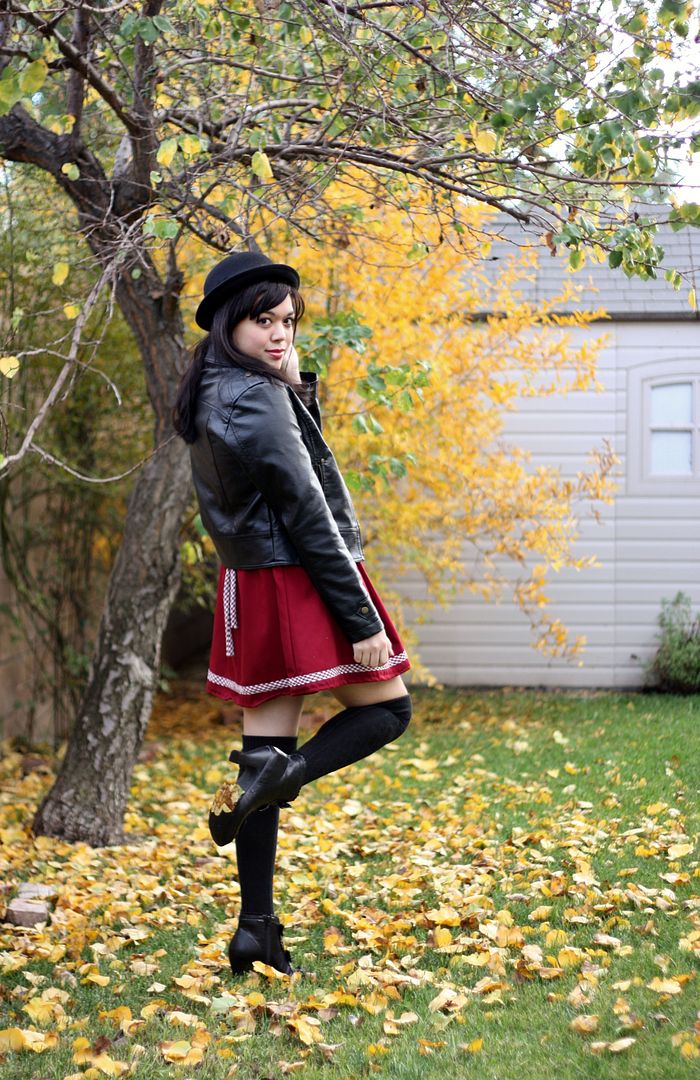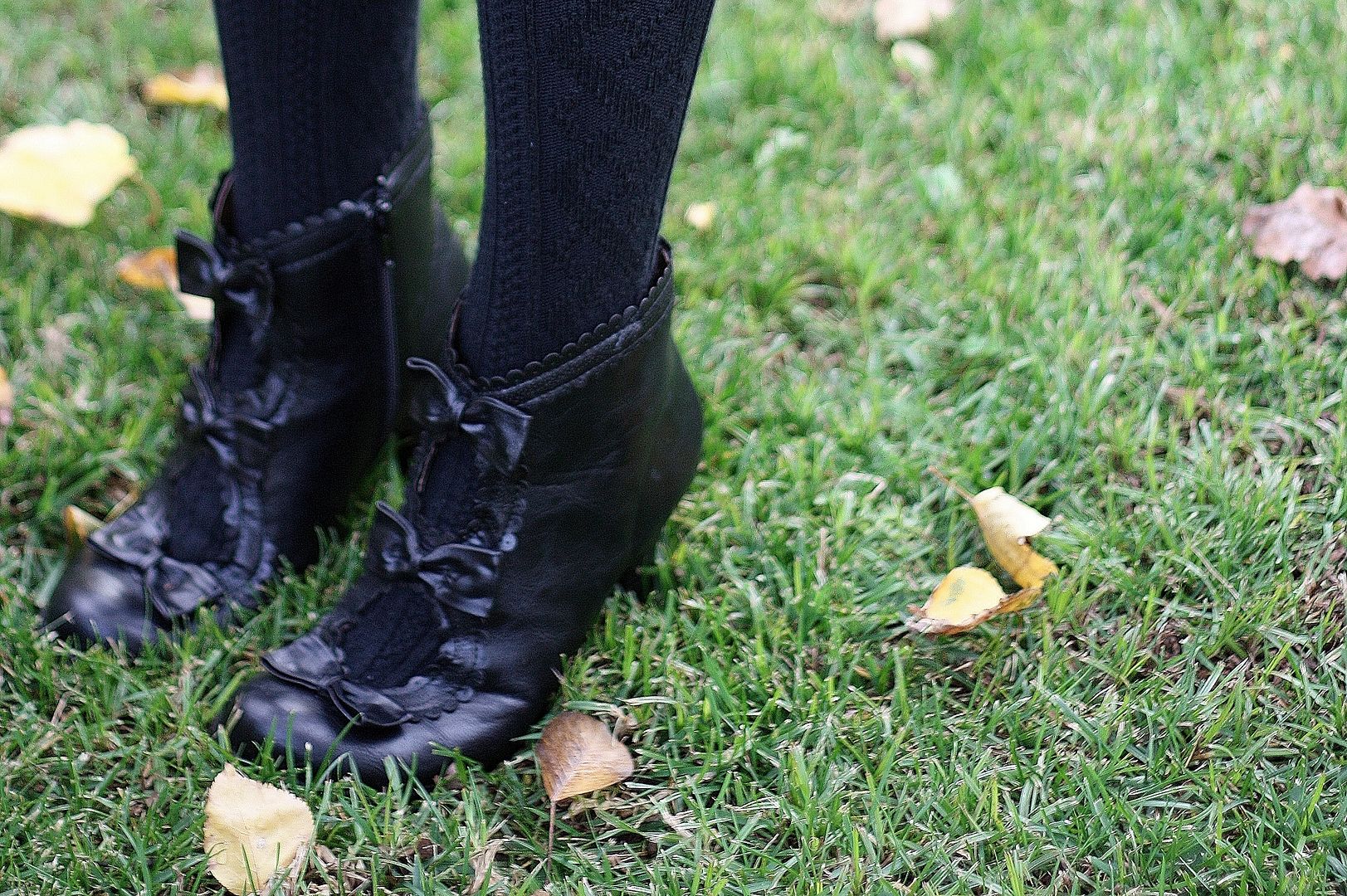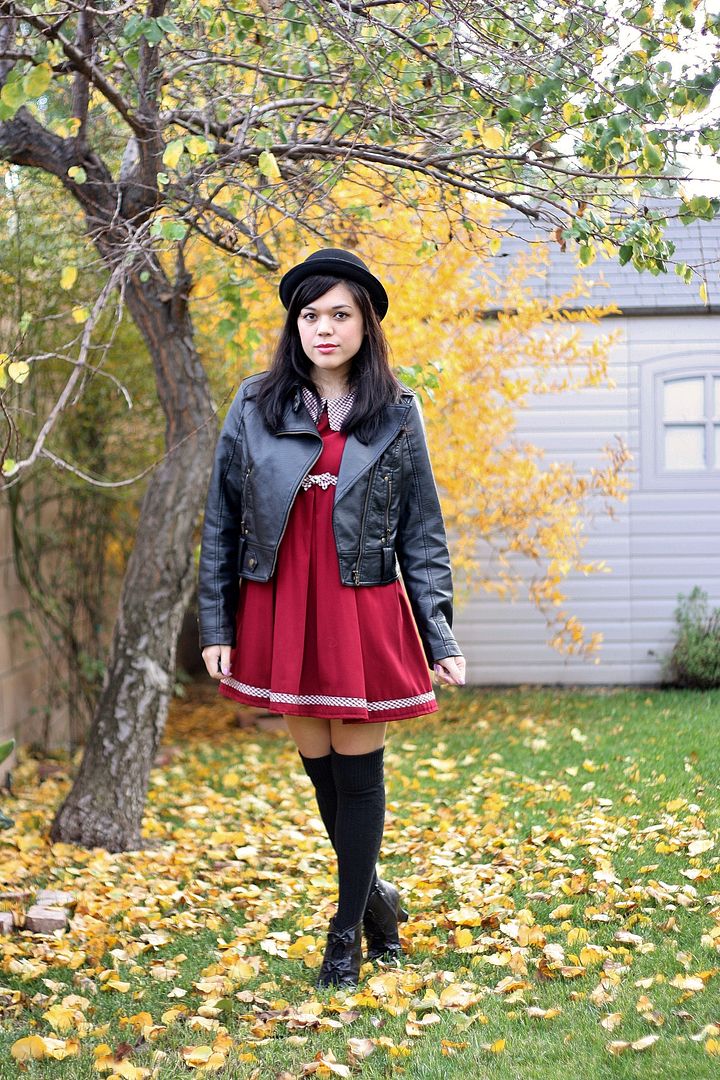 Outfit Details:
Cranberry gingham collar dress (Rachel's // vintage)
Black faux leather motorcycle jacket (Sashimi via Nordstrom)
Black cable knit over-the-knee socks (Target)
Black mini bowler hat (Forever 21)
Black bow "Victoria" bootie (Dolce by Mojo Moxy via DSW)
Here's a peek of how Rachel styled it:
Wishing you a wonderful new year!
Be sure
to follow us on
Facebook
and
Twitter
for updates.
VISIT MY PERSONAL... BLOG
.
FACEBOOK
.
TWITTER
.
INSTAGRAM