Happy spring, kittens (see what I did there? I'm sorry...please don't stop reading)! It's Leah from
We Live Upstairs
, and I am so excited to share my first swap with you!
Storytime: Growing up, I always seemed to have a pet cat. Never more than one at a time, but I remember a set of whiskers always being around, no matter how many times I moved...and I loved it. As an only child, it's nice to have an animal friend around, especially one that's low maintenance, in case I wanted to shut my door and hang out with my BFF Lizze McGuire and some cheese-its (like...a boxful.) Fast forward to adulthood, and I've met the person I'm currently in the process of marrying. Everything's kosher
until
I find out he's quite allergic to cats. Heart = broken. That is, of course, until Marisa sent me her delightful cat blouse. It would seem that a) I'm a billion years late on this trend and b) I've found a loop-hole to cure the lack of felines in my house. So thanks, Marisa, for introducing me to my new vice ; ).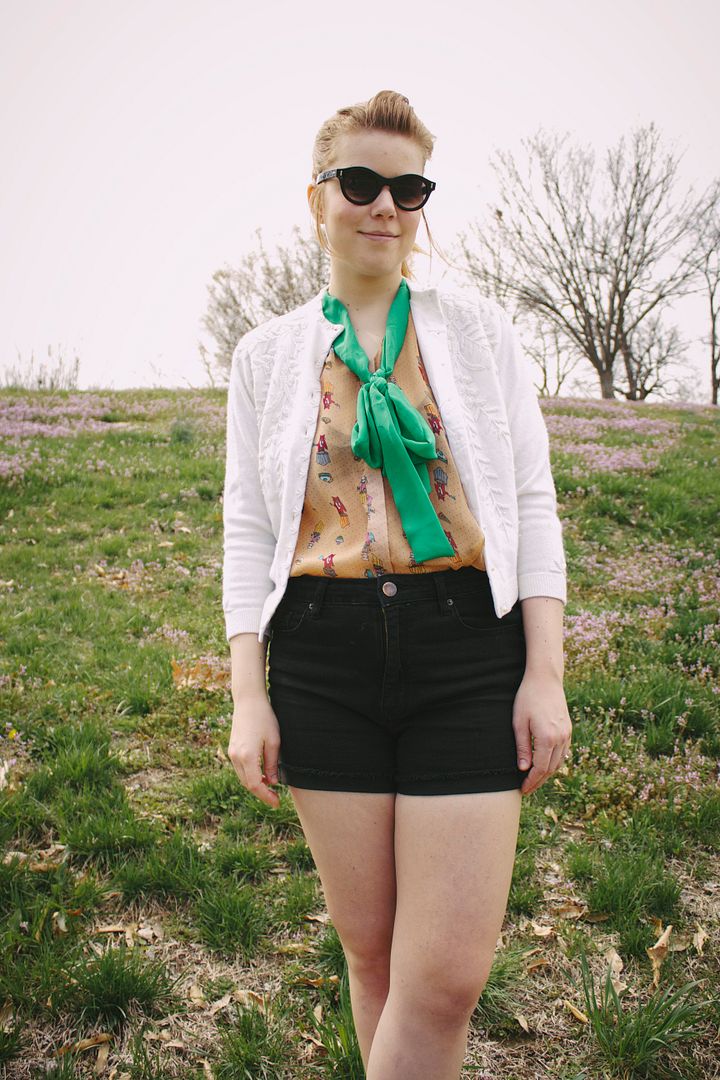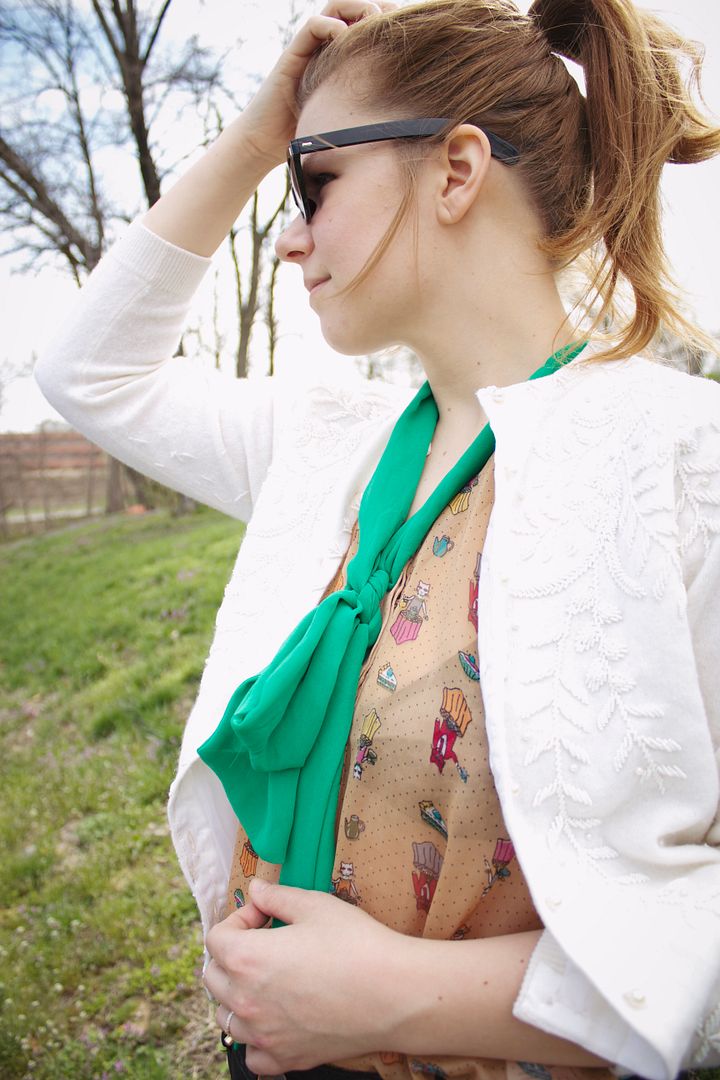 I'm wearing:
Blouse: ModCloth (Marisa's)
Cardigan: Vintage
Shorts: UO
P.S.- Sorry about all of the hand-on-head business; the wind was out.of.control.
And be sure to check out how
Marisa
and
Erica
styled this wonderful find! I love the feminine feel of both of these looks, and it fits right in with the theme of the blouse!
That's it for me today. Thanks for letting me share!